Welcome to Virginia Industries for the Blind
To employ and develop Virginians who are blind, visually impaired or deaf/blind to achieve their desired level of employment through the manufacture and delivery of quality products and services.
A Year of Great Growth and Success at VIB!
I am so proud of the people I get to work with at Virginia Industries for the Blind (VIB). While the pandemic has raged across the world and here at home, crippled many businesses, choked international supply chains, and made all of us much more aware of public health than we ever were before, VIB has shined brightly.
VIB rose to the challenge in many ways:
50% of our 160-person staff stayed in the workplace every day as they manufactured high quality products or served customers at our growing number, now 13, of retail locations.
The remaining staff transitioned to telework and developed new electronic processes that improved our daily work and continuity of operations.
Early in the pandemic, VIB boldly stepped into the personal protective equipment (PPE) market sourcing hundreds of thousands of pieces of PPE from around the world for government, healthcare, higher education, and private customers.
In 2021, VIB pivoted to become a major supplier of COVID-19 self-tests in response to Governor Northam's Executive Directive 18 and has provided millions of tests to date and growing its satisfied customer base further.
This incredibly hard work, which had back office staff and management working well after hours and on weekends, enabled the following top-level results:
VIB helped save lives and proved its relevance and flexibility – our brand of excellence is enjoyed by a much broader customer base now.
VIB maintained employment of people who are blind with no layoffs – after all, that is our mission.
VIB grew revenue by 40% to nearly $70MM despite a drop in our traditionally strong retail operations due to government telework policies by pivoting to fulfill our customers' new needs.
VIB realized zero evidence of workplace spread of COVID across 25 locations.
Thank you to the women and men of VIB, in all our glorious diversity and inclusiveness, for what you accomplished in 2021. I am confident that the year ahead will be another dynamic time that will demand our leadership once again and I am even more confident that you will deliver.
Matt Koch
Deputy Commissioner of Enterprises, DBVI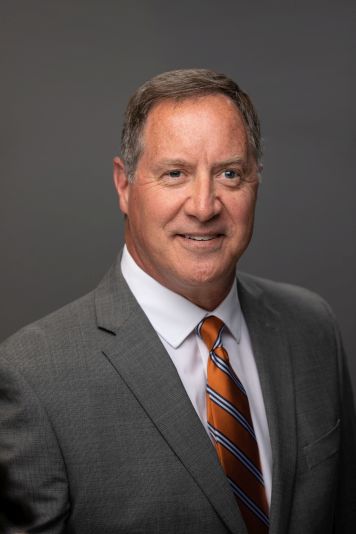 ---
Our Company
Virginia Industries for the Blind has operations in twenty-one locations throughout Virginia, including manufacturing, retail, and service-oriented operations. VIB currently employs more than 175 people, the majority of whom are blind or visually impaired.

Virginia Industries for the Blind (VIB) has historically been identified by our manufacturing roots. As early as 1925, VIB was producing mattresses, brooms and caning chairs for our government and commercial customers. VIB now employs blind Virginians in two manufacturing facilities, one in Charlottesville and the other in Richmond.

Virginia Industries for the Blind (VIB) provides a variety of professional services for state and federal government customers in locations all across the Commonwealth.

Virginia Industries for the Blind (VIB) provides training and other vocational rehabilitation services. This program is designed to provide a variety of services to customers of the Virginia Department for the Blind and Vision Impaired (DBVI) as well as VIB employees.

Virginia Industries for the Blind (VIB) operates Base Supply Centers (BSC's) on Military bases and in Federal Government buildings throughout Virginia. Each BSC provides a full range of products tailored to the needs and requirements of the Federal Government and Department of Defense (DoD) customers at the location.